Nanni is an international leader on the market of marine diesel engines with a product range between 10 and 1900 hp, and for power generator sets from 6 kW up to 500 kW. Moreover, Nanni is one of the top three brands for marine inboard diesel engines in the world.
From 10 to 1900 horsepower. There is an engine for literally every application…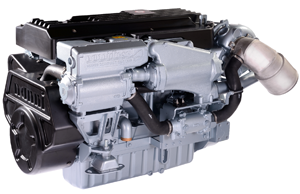 With its new complete and exclusive range of marine engines, Nanni is the only company able to supply such varied propulsion solutions thanks to its unique marinization system NANNI COMPACT COOLING®.
Nanni is powered by an avant-garde spirit relying upon a centennial expertise in marine propulsion, power generation and power management.
At our production site located in La Teste de Buch (France), Nanni works close to its customers to develop custom engines and to allow them a serene, comfortable and privileged navigation.
With 'Energy in Blue' Nanni is committed to design and manufacturers innovative solutions, fulfilling customer's expectations and respecting Life.