Big or small we can do them all!
The best yacht & motorboat repair, service & fit-out centre in Essex
Morgan Marine Workshop & Parts service, located on site in our Essex boatyard, has developed a reputation for high quality work no matter what the project.  From a simple service, to fault finding, engine rebuilds, hull repair or complete renovation. We offer quality work for not only your yacht, motorboat, RIB, speedboat or fishing boat, but also trailer repair and servicing – so often overlooked by owners and dealers alike. Our enthusiastic engineers also commission and PDI new boats, for our own sales team and other boat retailers.
All our engineers complete appropriate servicing and technical update programmes to keep abreast of latest developments and procedures within the industry. The workshop technicians attend a weekly management meeting in-house to review incoming and ongoing projects.


Our workshop facilities have been in operation for over 40 years, managed directly by Steve Morgan. Experience gained across this time means there are no projects we cannot manage, no repair to difficult. From a complete refit, right through to naming of the boat!  You can call with confidence.  Our customers have come to expect the best – and we always deliver. Call Morgan Marine workshop and parts service now. 01206 30200
Winterisation programme: Special deal available NOW!

A vital part of servicing is maintaining your valuable boat and engine through the harshest months. In the past, springtime was often a disaster for owners waking up to cracked engines and water tanks etc. With Morgan Marine's winterisation programme it's hopefully a thing of the past! This programme helps prevent catastrophic damage caused by freezing and basically puts your boat 'to bed' for the winter, then 'revives' it for the spring. The process includes:
• Batteries put on a trickle charge (craft with shorepower charging n/a)
• Inhibit the engines by running up to operating temperature with internal and external inhibiting fluids
• All water tanks/calorifiers are fully drained and apertures closed off
• At spring time, the process is reversed and engines are run up with correct fluids. Systems are checked and the boat itself visually inspected
All this for just £229! (plus vat)
Morgan Marine's winterisation programme helps your boat and machinery to be in good order come the spring. Please call Steve Morgan or Oli Miller on 01206 302008 for more details and to book your boat in.

Engine servicing, repair and supply
Servicing, repair and supply of all types of marine engines both inboard and outboards, either petrol or diesel are undertaken without hesitation.  Speciality with MerCruiser sterndrives, Mariner, Honda, Yamaha and Suzuki outboards as well as Naani and Volvo inboards. Other brands never a problem. We have our own crane facilities for hoisting out larger engines, fitting masts and other major rebuilds. Awkward welding jobs & fabrication, propeller repair/replace undertaken.  In fact, we can take on any plant and machinery repairs.

Electronics and electrics
Many electrical powered items are found on a boat, such as 12V and 240V pumps, electronics, water systems, power supplies, deck hardware, equipment and so on and so forth.  The Morgan Marine workshops offers repairs, servicing and supply and fit for all manner of marine equipment and electronics.  We specialise in electronics from: International, Lowrance, Raymarine, Garmin, etc.
Parts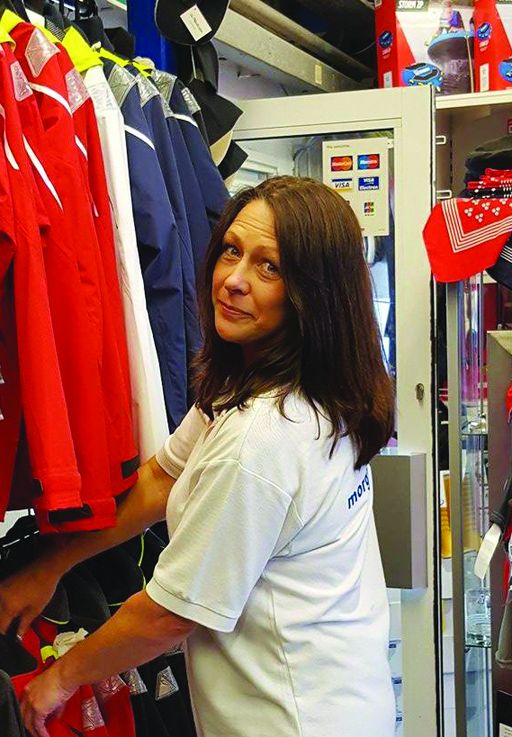 We stock a wide range of parts, covering most boating needs, including parts for many engines. What we don't have in stock we can order in for your boat next day. Contact Parts Manager, Mandy Fisher on 01206 303519 or parts@morganmarine.com for all your parts needs.
We also undertake insurance work, on any type of boat and have a very good relationship with Jeanneau and Prestige warranty claim departments. For warranty and parts on Jeanneau and Prestige please contact Steve Morgan on 01206 302008 and he will be only too pleased to help.
For all workshop enquiries, quotes and trailer repair, contact Steve Morgan on 01206 302008 or email steve@morganmarine.com.