Posted on: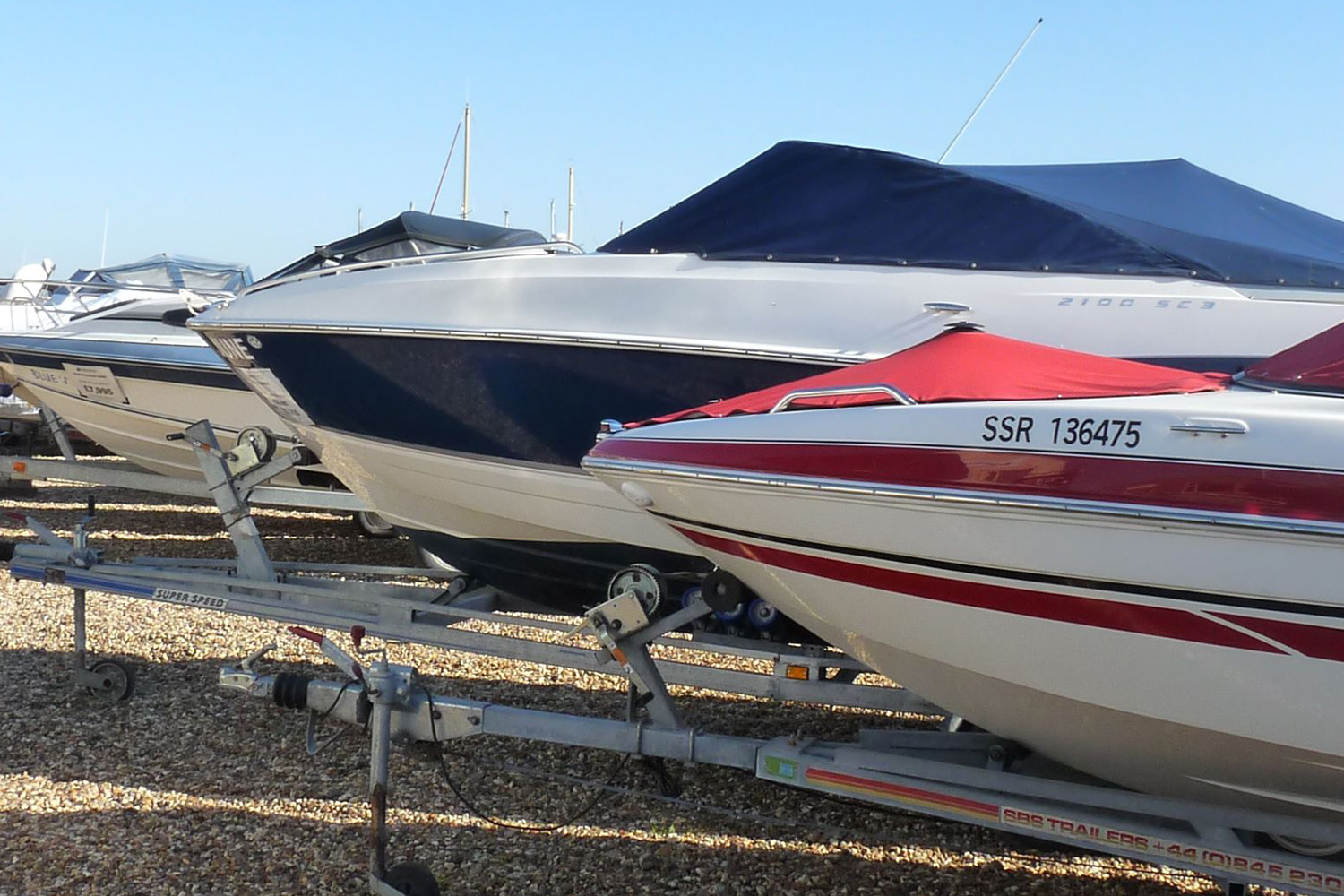 Started in the lakes of America, the concept of Park & Ride was an easy way for people to get into boating! Back in the 60's companies had set up looking after peoples' boats so they could drive out to the lakes on a Saturday morning, spend a few hours touring around or doing water sports, then go home again without a worry about having to take the boat away or even get the boat back onto the trailer. It alleviates the need for antifouling hulls and greatly reduces maintenance (i.e anode replacement, corrosion etc.). Also, boats left on moorings, with constant weather changes can suffer from rough days and nights…. a boat constantly moving and jarring is wearing away its gel coat, fittings, paint, covers etc. The great thing about the Park & Ride concept is the boat sits still on a trailer, out of water and not experiencing this potential wear and tear.
In the 70's, Ric Morgan (of Morgan Marine) was talking to the owner of Abersoch Land and Sea – a similar type of business in North Wales – one evening at the Southampton boat show discussing the merits of this American innovation and decided to start the first Park & Rides in the UK at their respective dealerships. Morgan marine, because of the 18ft tidal range, decided to use their new 50ft wide slipway, which drops into water at a ratio of 1 to 10, to offer its Park & Ride service to clients on their own trailer, OR a Morgan Marine supplied trailer, rented on an annual basis. Using its own tractors and staff, Park & Ride boats stay in a secure yard with seven days a week access and all boats are launched on arrival within 20 minutes. Conversely, when a client wants to come out of the water the tractor operator is called on a dedicated number who gets the boat straight out of the water onto the trailer, where he is then put safely ashore, using the yard services – for flushing the engine of salt water and a quick rinse off of the boat with a supplied hose. Then it's just a question of lock up and go home and know the boat will perfect and be ready to go for next time!
In the first-year Morgan Marine attracted over 70 boats for this service and to this day it has never been less than that figure. It is immensely popular. You will now find this service under various names throughout the country often with several launch sites in the same town. On the south coat and some lakes, they offer the service using a large forklift that can lift the boat to heights of 30 feet but equally below ground level (-30ft). This innovative procedure works very well and has the benefit of being able to stack boats on steel racking three or four high. In areas were land is precious this means Park & Ride can handle sufficient numbers to sustain a business in a limited area. Morgan Marine have 10 acres and therefore plenty of room for many Park & Riders!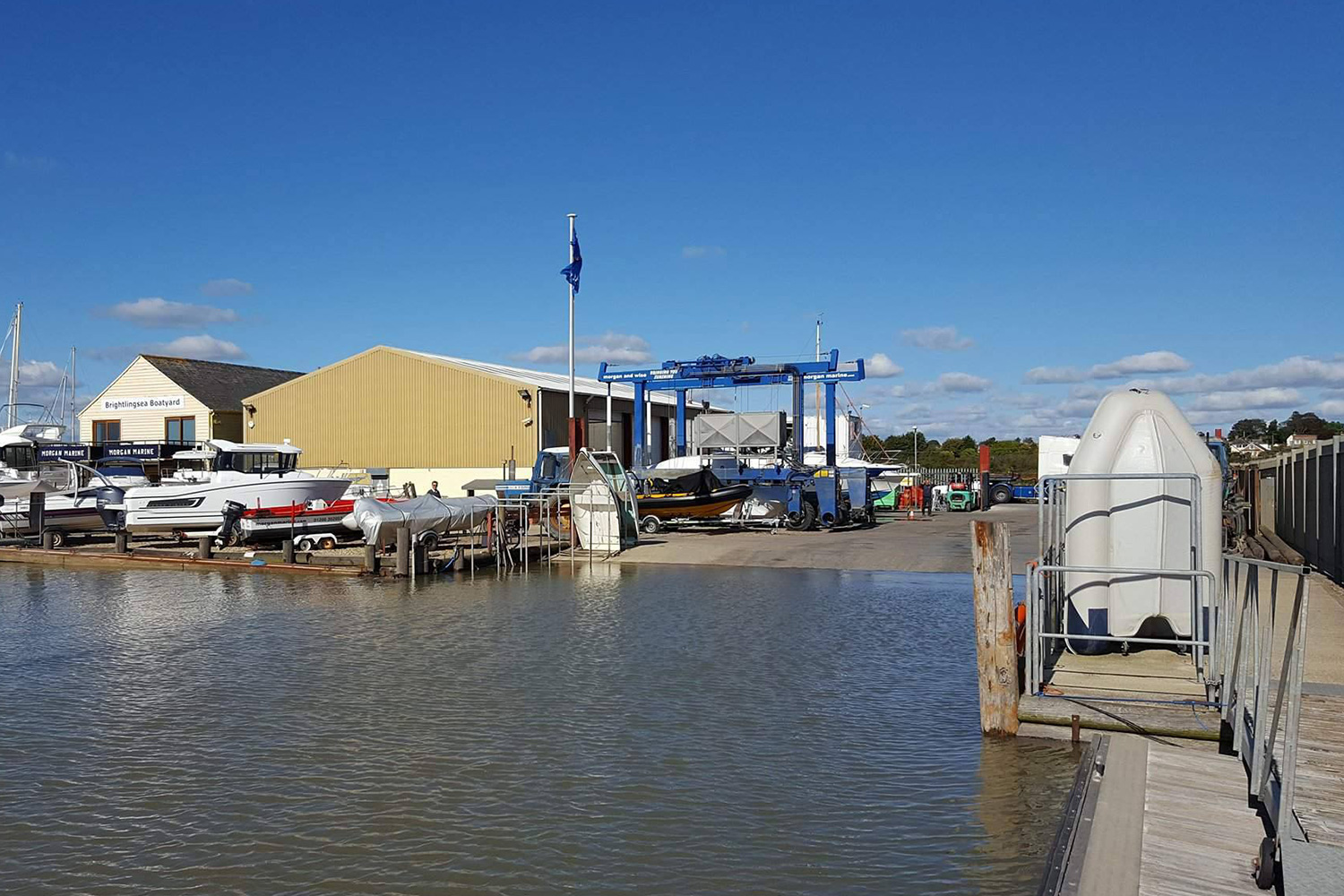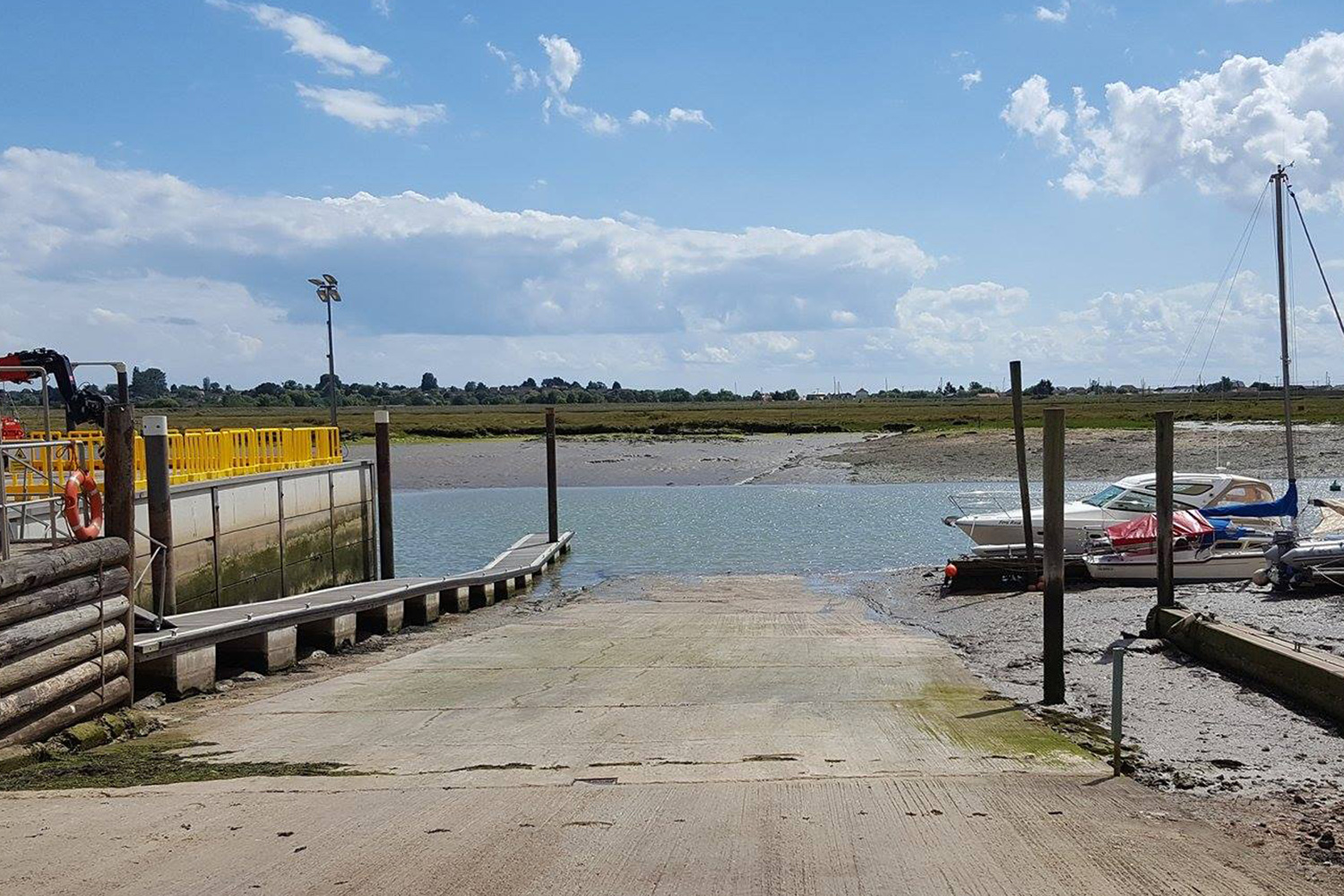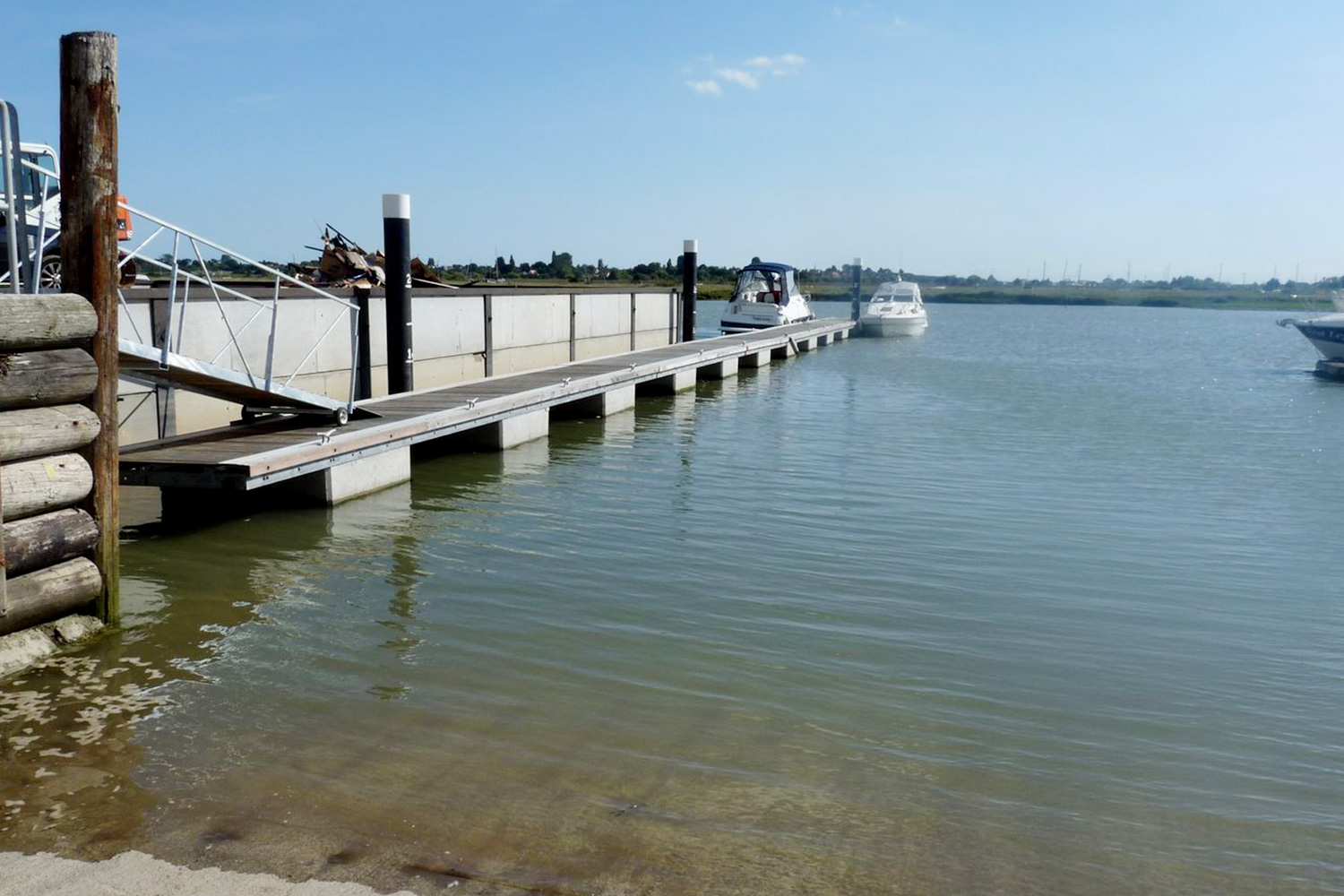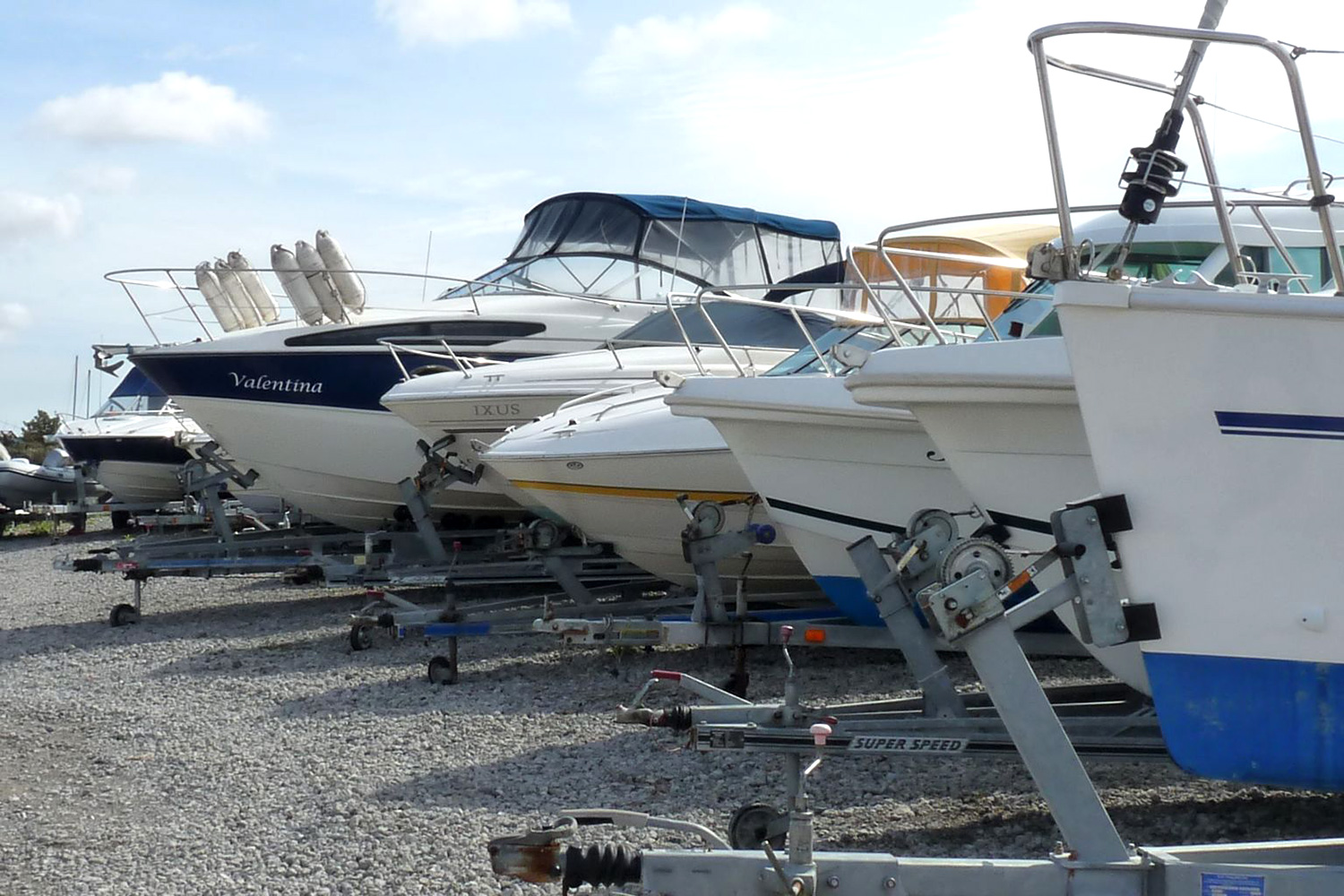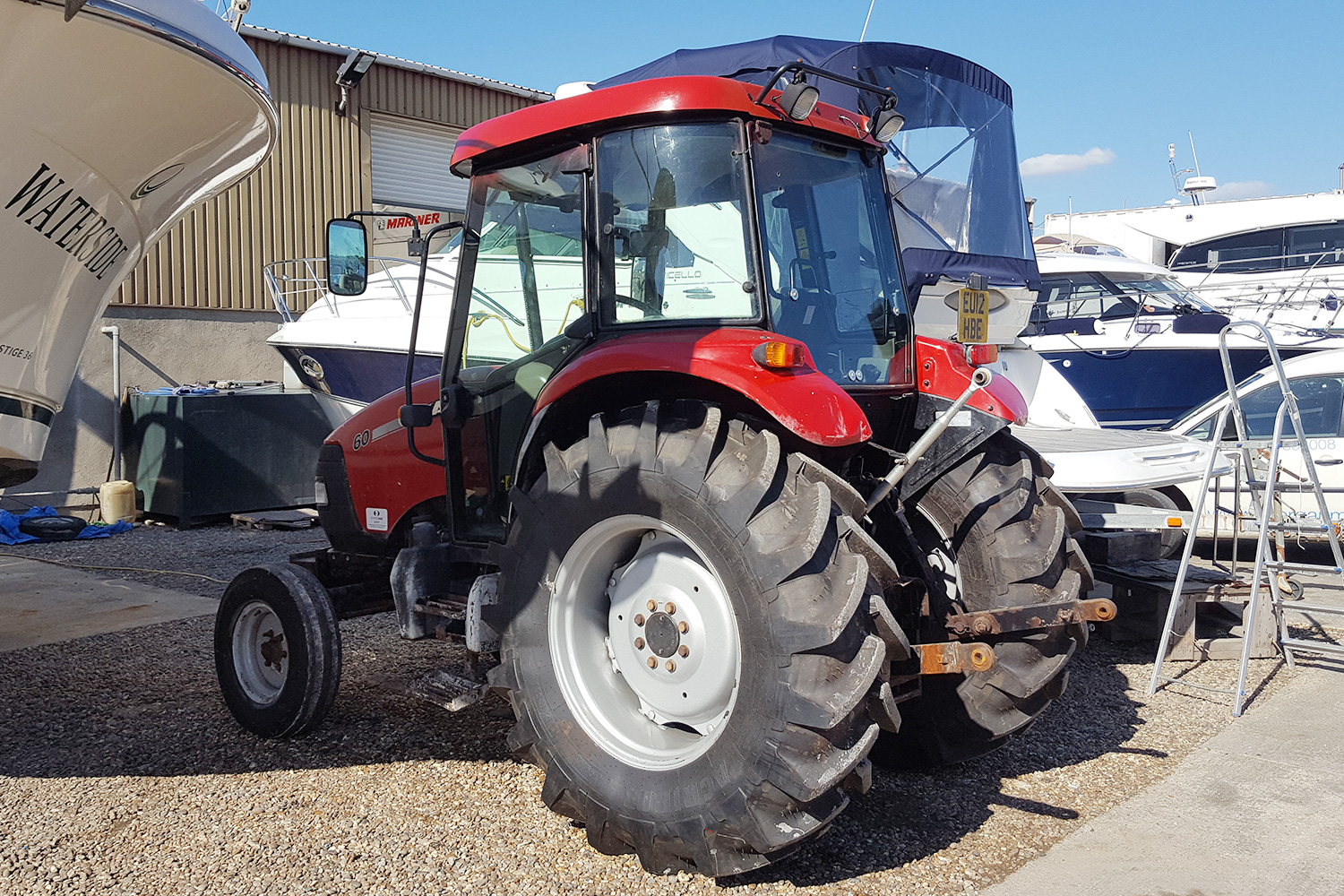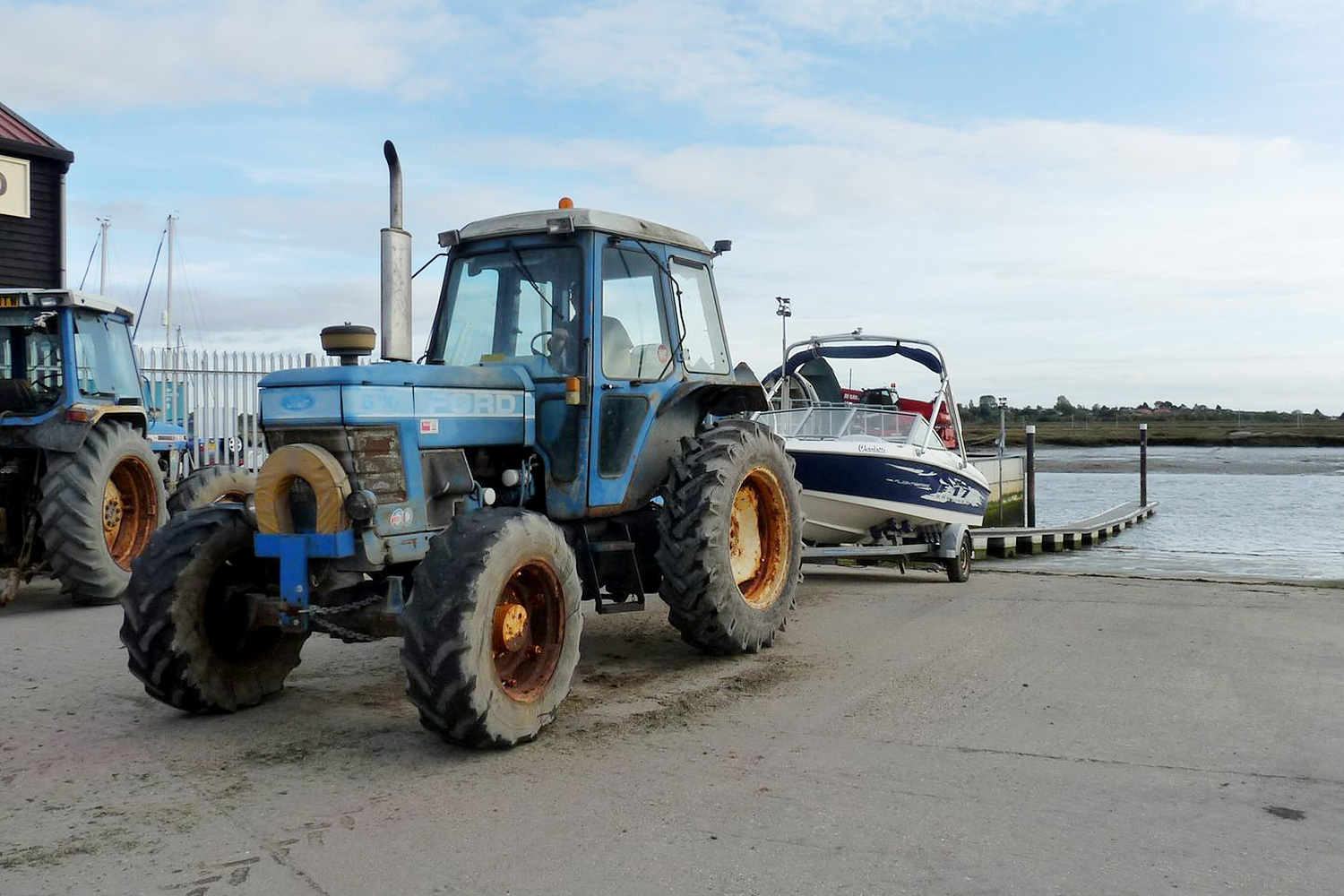 In conclusion, Morgan Marine believe the benefits of Park & Ride are numerous. To dealers who like ex Park and Ride boats, with clean gel coats and nice shiny hulls holding better residual values, to the owners, who have little worry about the boat when in storage, easy access to the water in a controlled environment, friendly camaraderie with the Park & Ride operator as well as other customers and much lower operating costs through clean hulls. (This gives greater drive efficiency on the water, i.e. faster speeds with greater fuel savings and lower servicing costs due to lower corrosion issues/anode replacement and scrub-off charges). Owners also like the safe and controlled launch and retrieve process – they don't even get their feet wet or need boots! They also love the higher residual value their boat ends up with…
This is certainly the best way for newcomers to start boating!
Take a look at this video to see how simple it is!
https://youtu.be/eiODt4YhL80

Morgan Marine Park and Ride
We have up to 100 spaces for our renowned Park & Ride Service with a dedicated launch team who are expert tractor drivers and boat handlers, we promise to get your boat ready and in the water in approx. 20 minutes of your arrival, launched from our own private slipway – from 9am to 5.30 (outside these times by arrangement). You can stay out for as little or as long as you want. Just call us as you are coming in and we will be there to get you out of the water – again without any need for you to get wet or muddy.
Park & Ride is the answer to carefree boating, so simple and easy to use. Your boat will be stored in the dedicated East Yard. We will launch and retrieve your boat by tractor when you are ready. Our service pontoon provides safety for your crew to get on and off the boat – you don't even get your feet wet! Costs are very simple. Morgan Marine are very competitive in the Park & Ride market:
Up to 7 metres: £1,325 + VAT Per Annum
7 – 8 metres: £1,425 + VAT Per Annum
You can visit your boat at any time, to work on, clean or just relax! There are no restrictions.
As this is a very popular service please do call for availability – 01206 302008