Posted on: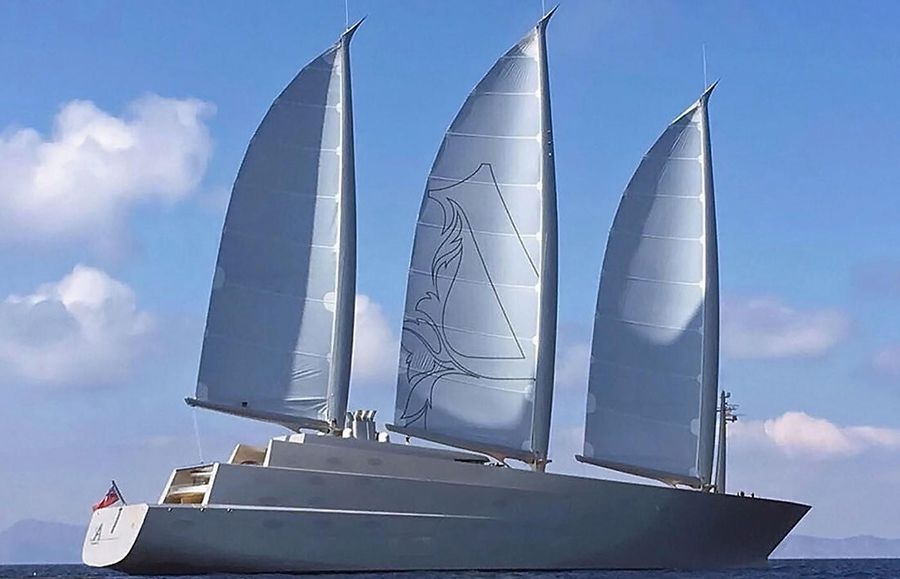 Undoubtedly one of the most talked about yachts over the past few years…

Sailing Yacht A has drawn global attention for her unique form, massive size and well-known owner. Built for Russian billionare yacht owner Andrey Melnichenko, the boundary pushing Sailing Yacht A is a natural head turner. Launched in 2015, the vessel is a sail-assisted motor yacht built in Kiel by Nobiskrug.  Her propulsion consists of a variable-speed hybrid power plant with two-line shaft controllable-pitch propellers, that is sail-assisted by a three-mast fore-and-aft sailing rig.

On its launch the yacht boasted the tallest carbon masts in the world, each measuring in at more than 90 metres long. The masts host sails that are larger than a football field. The vessel also features an underwater observation pod in the keel with 30 cm (12 in) thick glass. It is the largest private sail-assisted motor yacht in the world.
Have you seen her in the flesh? Would love to hear your views on this one!
Find some of the worlds other grandest yachts here, some truly great photography as well!:
https://www.boatinternational.com/yachts/the-register/top-50-largest-sailing-yachts–25057