Posted on: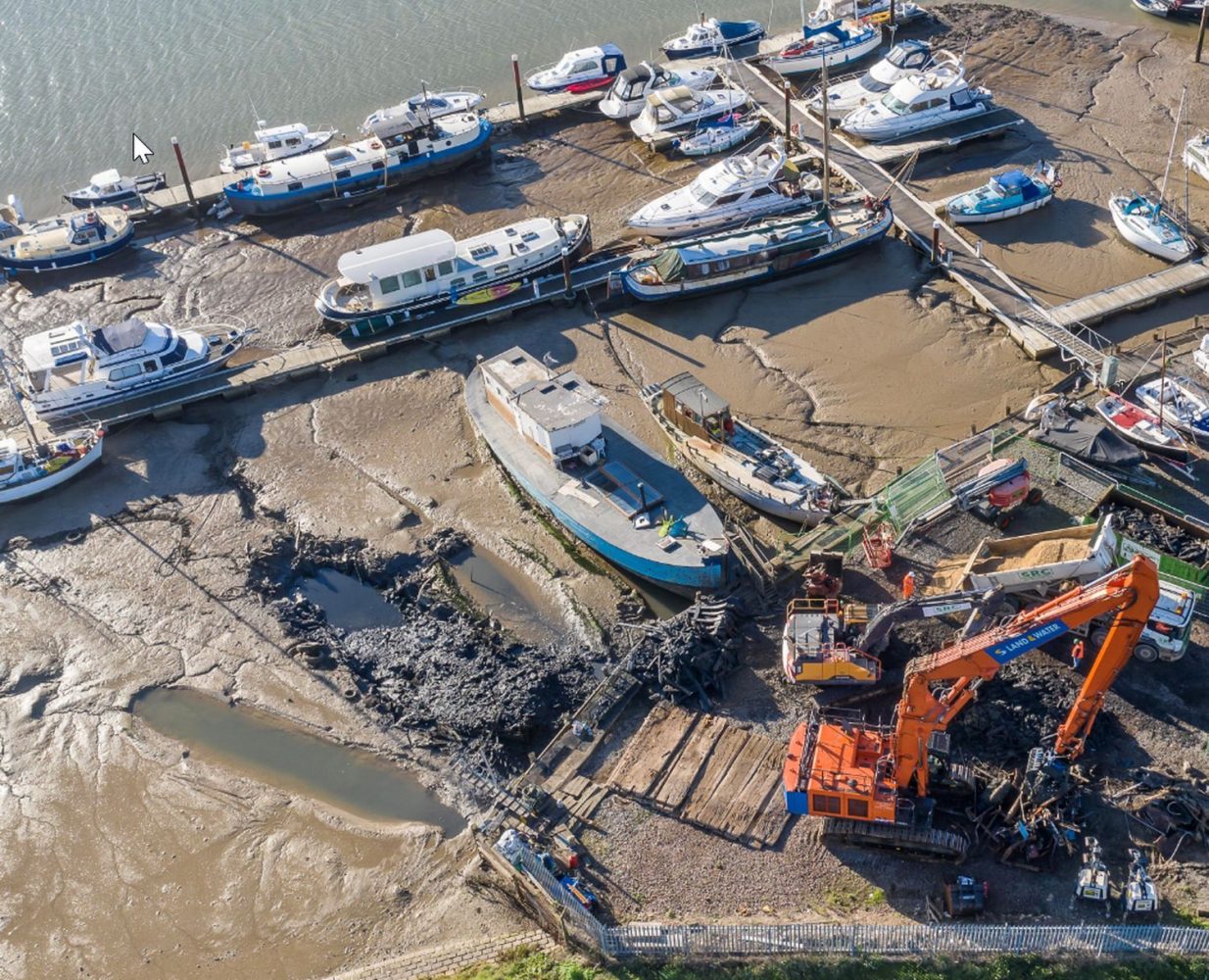 Morgan Marine was left with no choice this week but to take decisive action to remove two sunken motor boats from its marina. The Company had found itself in a difficult position whereby these boats had begun to leak diesel into the watercourse. Once glorious machines, these large vessels had become a danger to our environment. Both boats had lost hull integrity meaning they would no longer float. Each passing of the tide exposed metal fuel tanks and engines systems to the highly corrosive nature of seawater. Anything metal was being quite literally eaten away.
We could have taken the easy approach and said "this is not our problem". On a Sunday evening, just a few days ago, we received a call from the coastguard, the harbour office, and also visits from members of the public concerned about the leakage of diesel from one of these boats and the severe detrimental effect this could have on our various wildlife habitats – something that we all treasure and enjoy.
We had of course noticed the onset of leaking oils ourselves, and through the good work of our employees, we had taken action to stem the flow. In doing so, we confirmed that the situation was dire. We were quite literally staring down the barrel of a gun, and facing the prospect that the fuel containers in either vessel could rupture at any time. We took immediate action to drain the fuel, but we could do little about residue material – wet hull planks soaked in diesel and oil.
Instead of ignoring this issue and claiming innocence, we took the difficult decision of committing significant expenditure to the professional removal of the severe environmental risk. Our judgement that it was better to take this step than to face widespread pollution to the creek that would affect so much more wildlife than the birds that had traditionally made these boats their seasonal home. We hope that you can agree that this was the right decision to make, that the dire situation was suddenly thrust upon us, that we were left with no choice but to take decisive action, and that we did what was right for our environment. We did not ask for this situation, we did not plan for it, and we did not need it.
We care about our environment which is why we have acted in the responsible manner that we have, putting nature first ahead of cost consideration. We have plans to improve the local wildlife habitats, creating increased and sustainable environments for the nature that we all so much enjoy.
We take our hat off to the supportive approach of all of our customers who have been significantly inconvenienced through this urgent action, and we thank everyone for their support.