Posted on: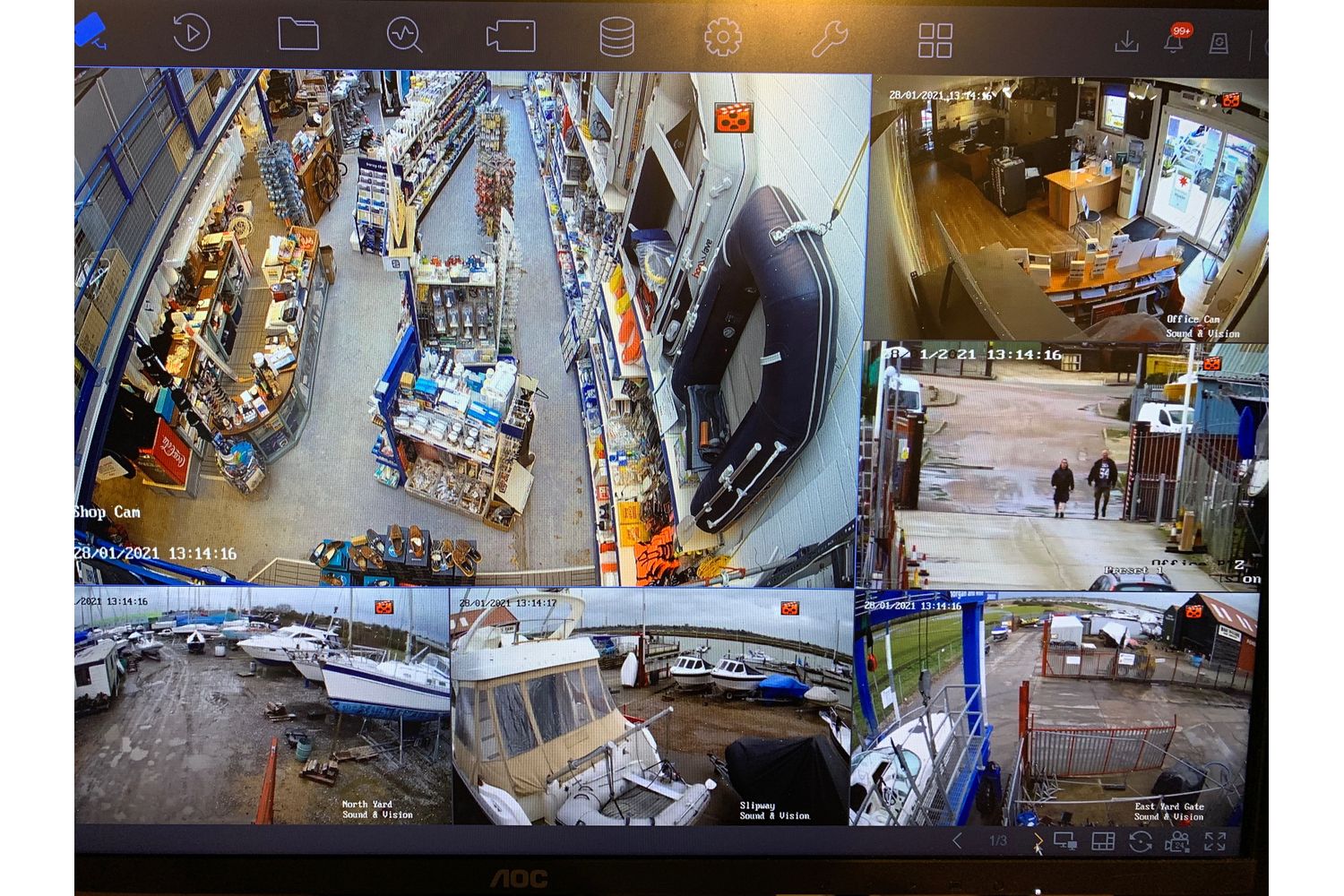 At Morgan Marine you may have seen some exciting changes taking place. We have been installing new CCTV cameras which cover the whole Morgan Marine site!
The Benefits:
By having these newly fitted CCTV cameras we are able to keep a better eye on your boats that are stored here with us, making them more safe with 24 hours protection. Whether your boat is in the workshop, yards, park and ride or moorings we now have full coverage.
In the unfortunate event of a crime occurring at Morgan Marine we have a way of collecting evidence to help suss out exactly what happened. Crimes can be solved far more easily with additional evidence from a CCTV camera, helping place times, locations and, most importantly, suspects.
It is always a good idea to keep records of who are entering and leaving the premises ie; deliveries or visitors entering. By having the new CCTV we can view and keep a track of what is taking place every day.
At Morgan Marine we love supporting local business especially one's like Sound & Vision. Sound & Vision have fitted our brand new CCTV cameras. Not only was they very professional but they were also great for explaining how they work & ultimately keeping Morgan Marine and its customers safe. Check out below the new cameras footage and also the Link for Sound and Vison.