Posted on: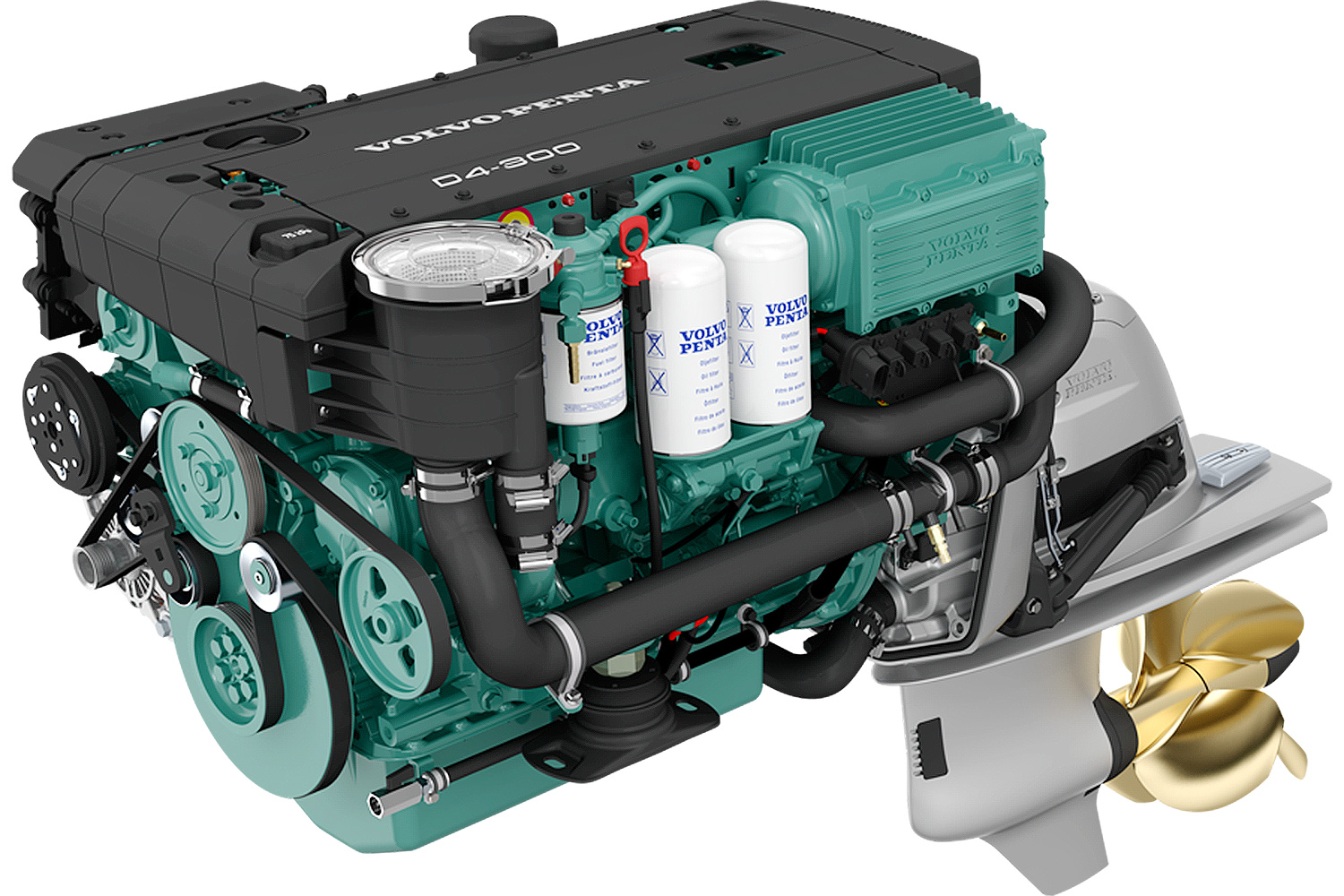 Jeanneau Leader 40 with Volvo D4-300 DPs – the optimum balance of efficiency and performance
Fitted with Volvo Penta's ultra-reliable D4-300 diesel engines, this high-specification boat strikes the optimum balance between performance and fuel efficiency. The D4-300 is an in-line 4-cylinder, 3.7-litre cubic capacity engine with common-rail fuel injection, double overhead camshafts and turbo blending rock-solid reliability with super performance and excellent fuel efficiency. Morgan Marine believes the Leader 40 fitted with Volvo D4 engines strikes the optimum balance between performance and efficiency. When compared to the same boat fitted with the larger D6 engines, the official test data provided by Jeanneau supports this view.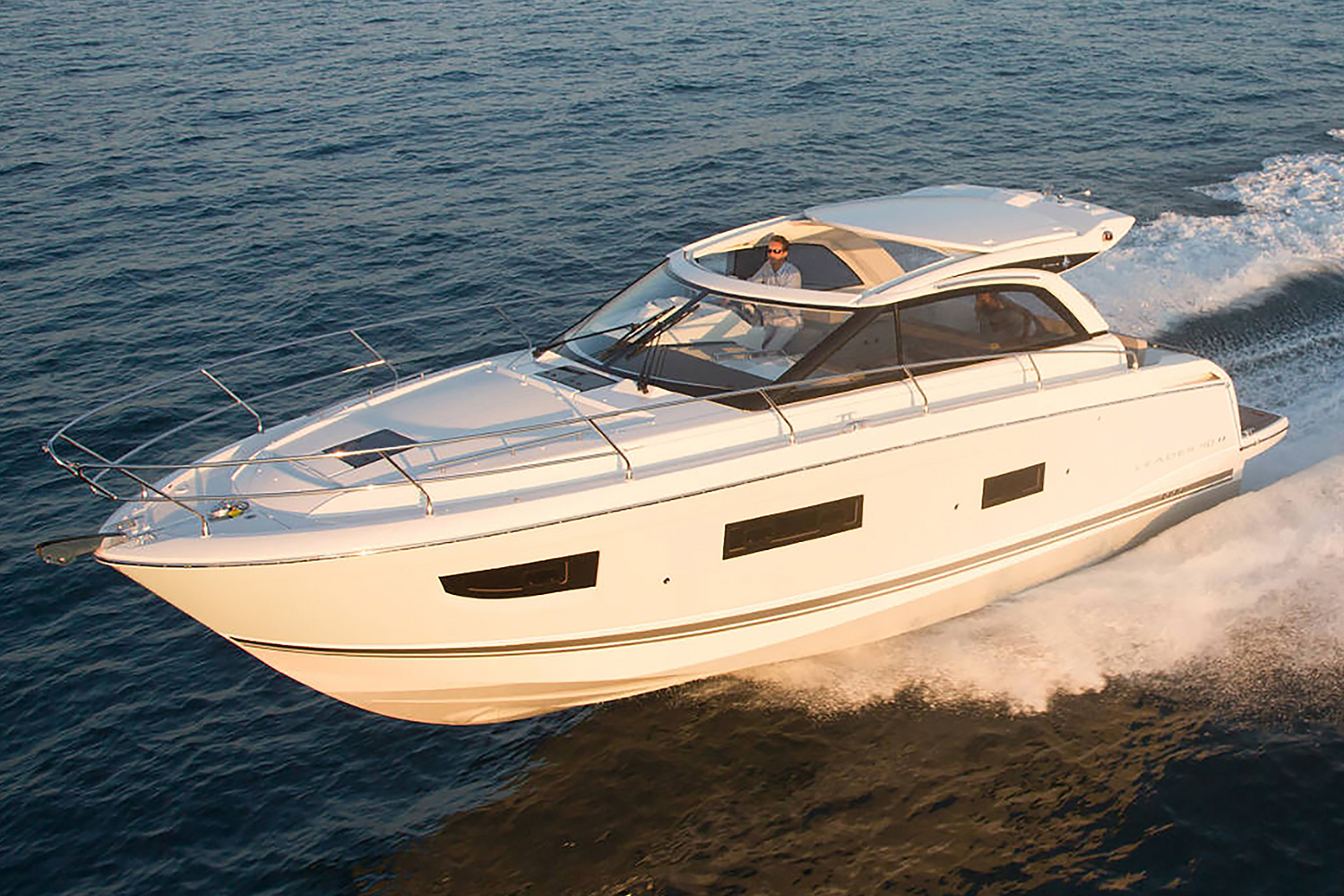 In displacement mode, when the boat is not planning, there is little difference between the D4-300 and the larger D6-370 engines as the boat's performance is generally governed by something known as "Hull Speed". To substantiate this, at 1500 RPM both the 300HP boat and the 370HP boat produce a hull speed of 9.1 knots at 1500 RPM. Identical speeds then, but – and this is an important but – each 300HP engine will be consuming 18.5 litres/hour of diesel whereas each 370HP engine will be consuming 25.6 litres of diesel – a 38% increase in fuel consumption for no gain in speed.
In planning mode where the "Hull Speed" is overcome by the power available, the planning speed is related to hull resistance and power to hand. Both engine boats will start to plane at around the same speed. The reason why Morgan Marine determines the 300HP engine to be the optimum engine for power and efficiency balance is down to the difference in top speed between the two boats and the fuel consumption between the two engines. And I think we can say with certainty that diesel isn't going to get any cheaper!
From Jeanneau's official testing figures, the top speed of the 300HP boat is 32.4 knots, and the top speed of the 370HP model is 36.9 knots – a difference of just 4.5 knots or 13%. But…
At this speed, the 300HP boat will consume 116 litres per hour whereas the 370HP boat will consume 156 litres per hour – an increase of 35% for the bigger engines.
Most people that we engage with in our business will testify that 30 knots + in a 40ft boat is more than enough!
At a more comfortable cruising RPM of 2,800 the 300HP boat will be doing 23.2 knots, whereas the 370HP boat will be doing 25.8 knots – an 11% delta, but practically little difference at 2.6 knots. But…
Fuel wise, the 300HP boat will be consuming 72 litres/hour whereas the 370HP boat will be burning through 89 litres/hour – a delta of 24%.
Therefore, we at Morgan Marine say that the D4-300HP engines are the optimum balance between performance and economy. You still can break the 30-knot holy grail and you do so at considerably less fuel burn. The maintenance costs we be lower, the spares will be cheaper (because there are more of the 300HP engines produced) and so on.
The official data is to hand – substantive data and not subjective option.
This new boat is available now and can be secured for a one-time winter offer price ready for the new season ahead. It is an unusual opportunity as this is the highest-specification new Leader 40available in the UK being offered at significantly less than list price.
This boat has the added advantage of Jeanneau's 7/5/3 warranty plan which was only introduced for 2019 model year boats onwards. This means that the boat comes with a full 7-year structural warranty, 5-year blistering warranty and 3 years' warranty on all other boat options. The engines come with 5-year warranty. Because the boat is brand new, and because it is yet to be registered, the clock has not started ticking on any of these warranties giving long-term piece of mind!
Our boat is finished in the ever-popular white maximising re-sale value, and it comes with full joystick control. A further unusual inclusion is the benefit of a 12,000BTU air conditioning system meaning guests will be comfortable on boat during hot days and nights.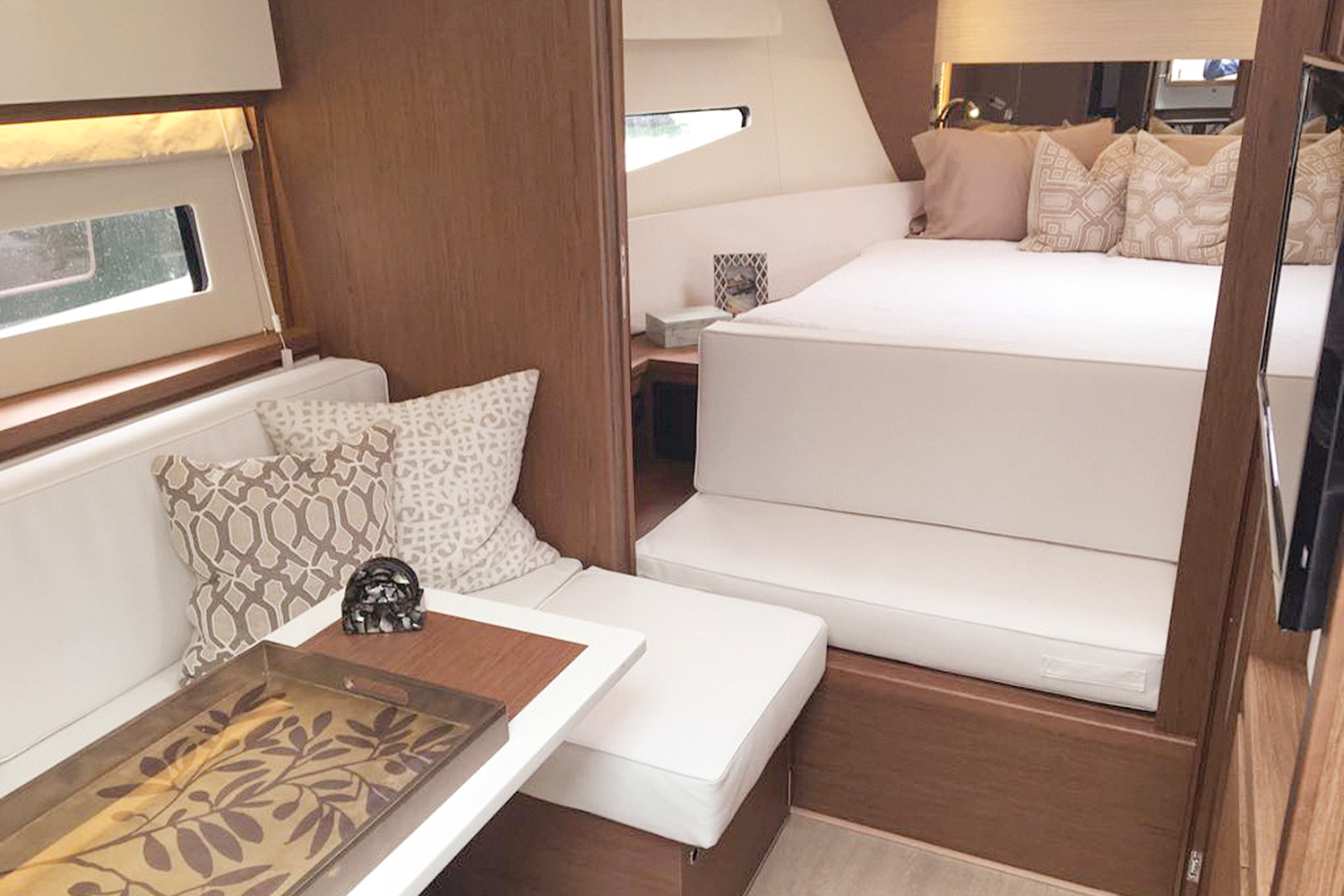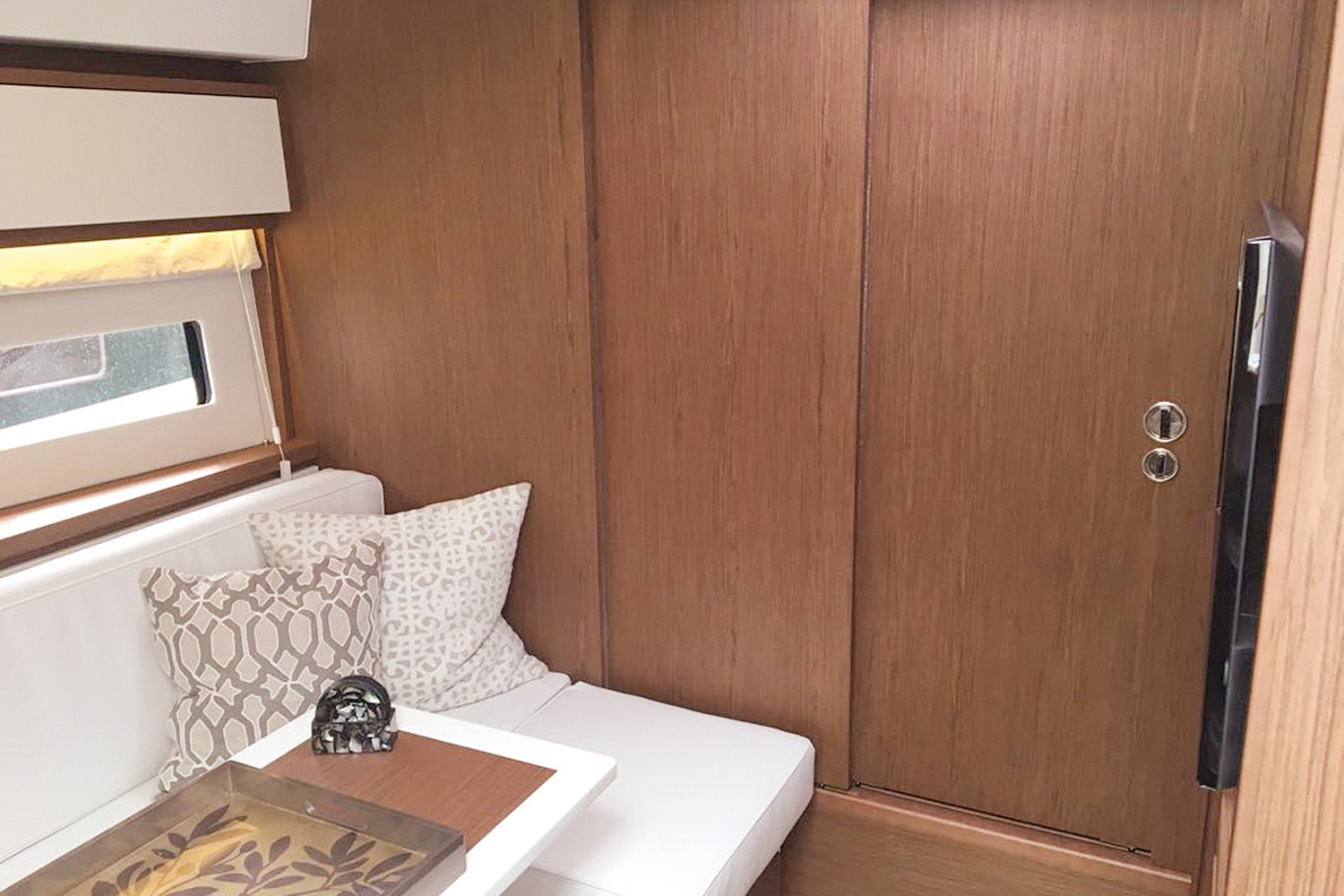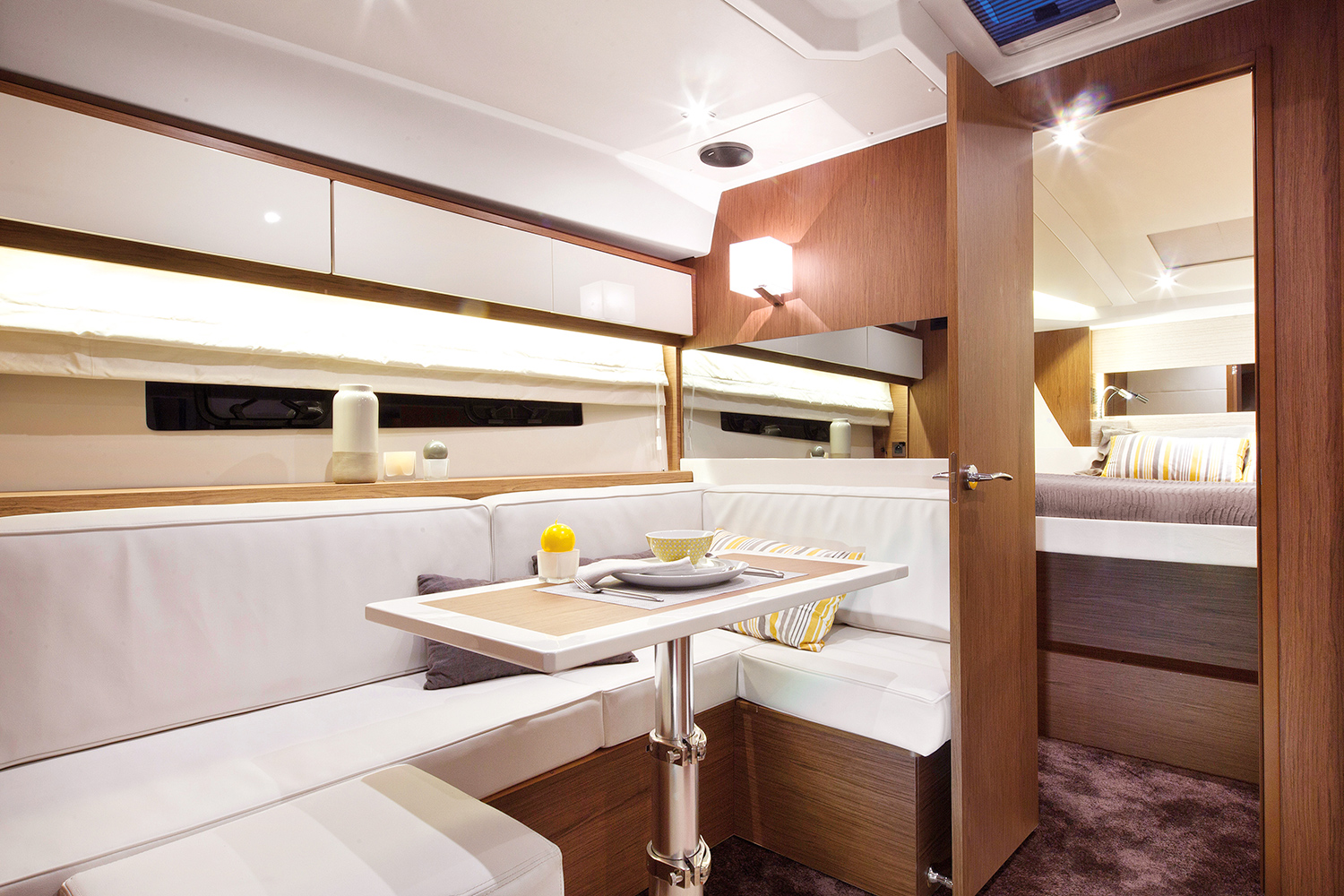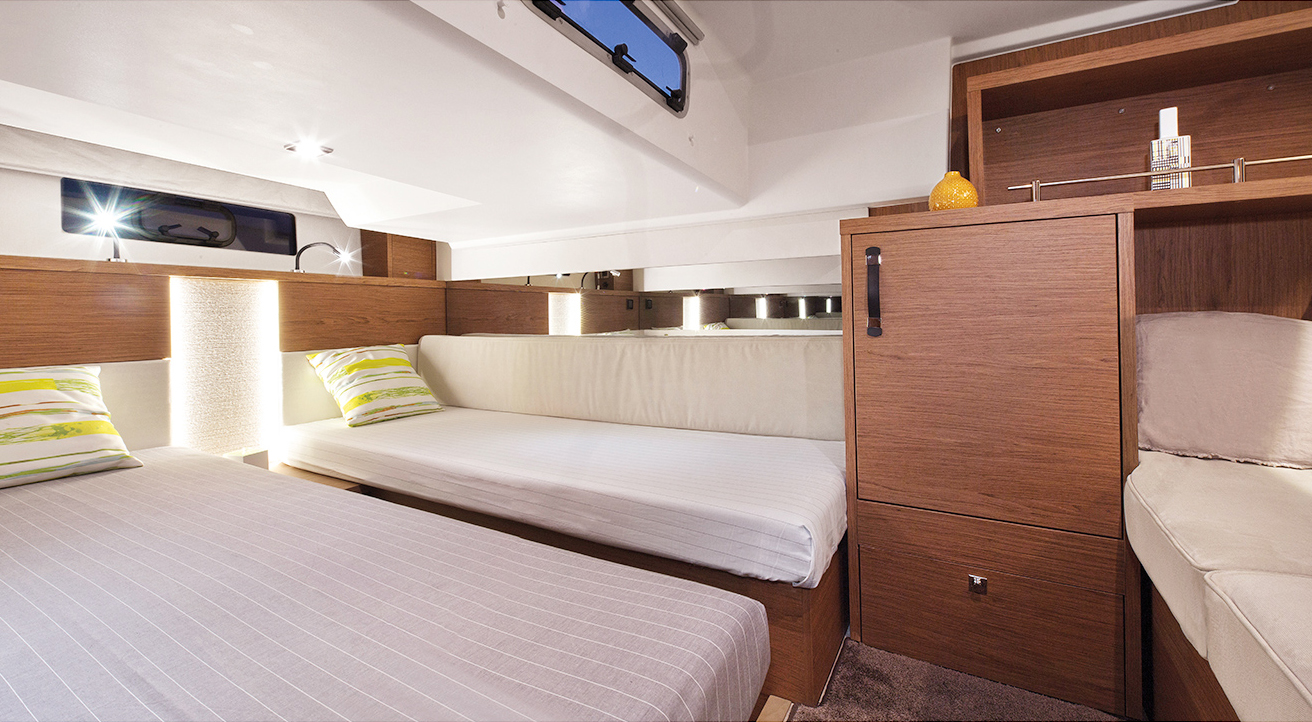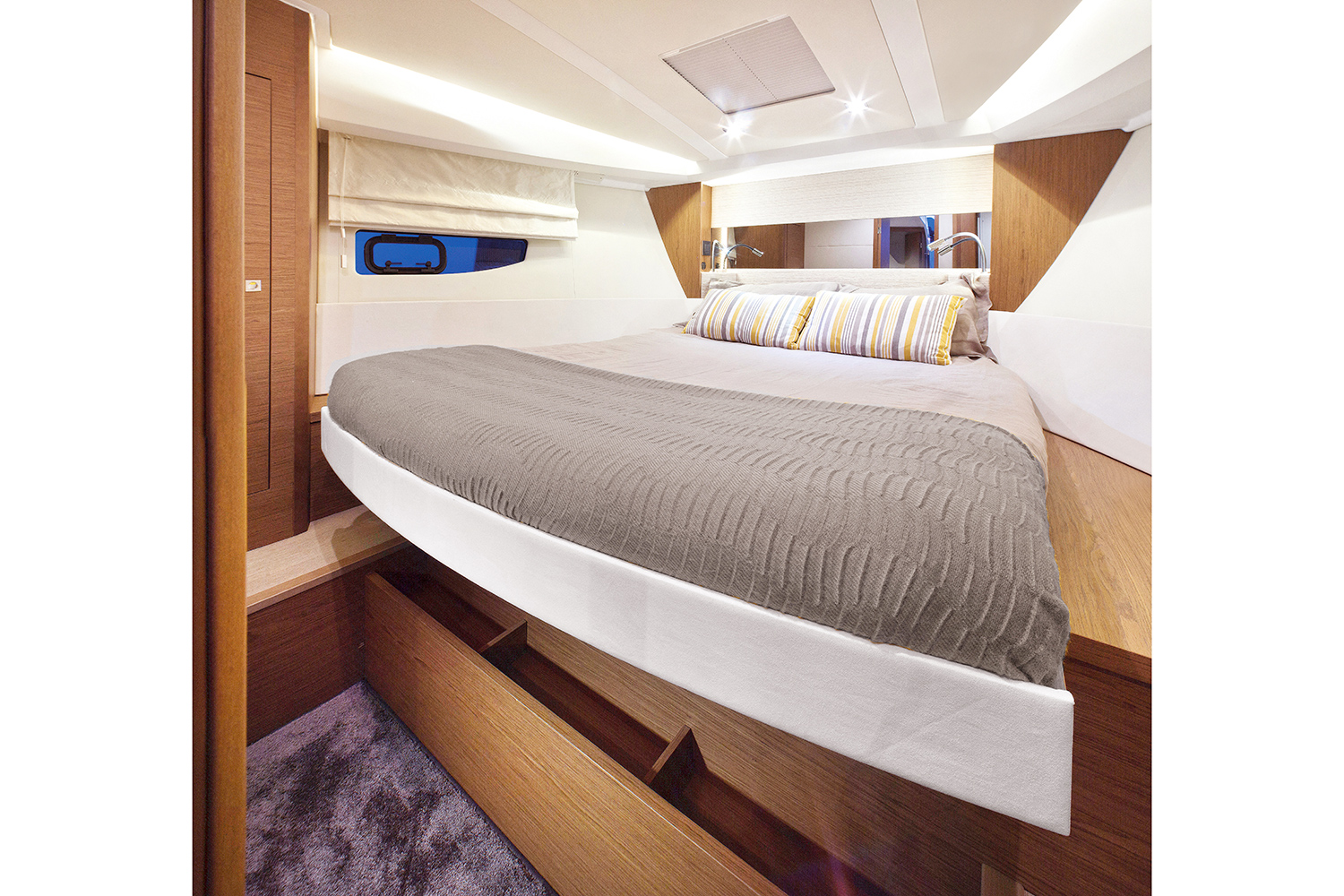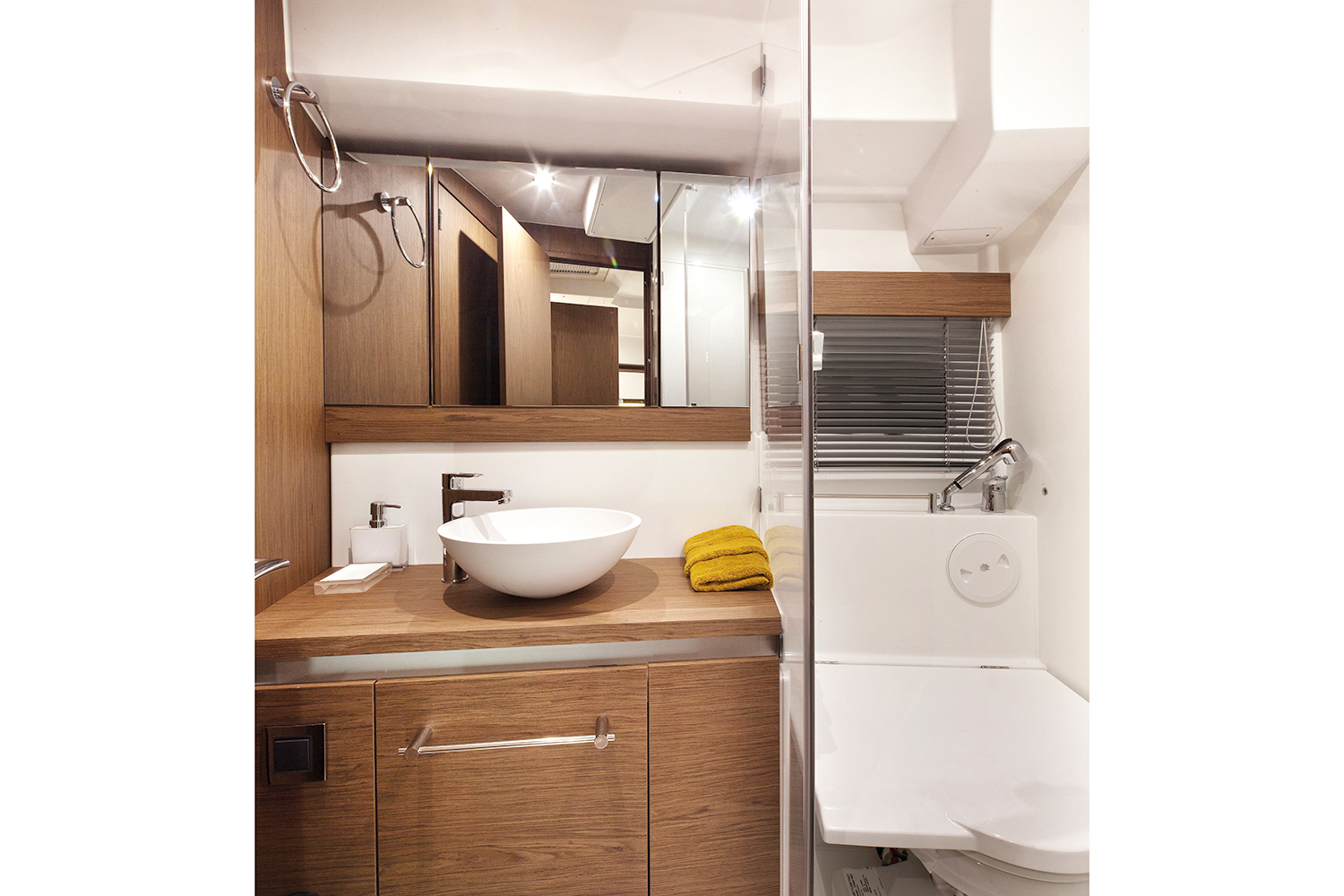 This boat will sleep up to seven without even making use of the cavernous upper cockpit! She is equipped with a master cabin, and triple cabin and a large double converted from the internal dinette.
Interested buyers are very welcome to view this boat at their convenience. We are open seven days of the week from 9am to 5.30pm. We can also arrange private viewings outside of these hours by appointment.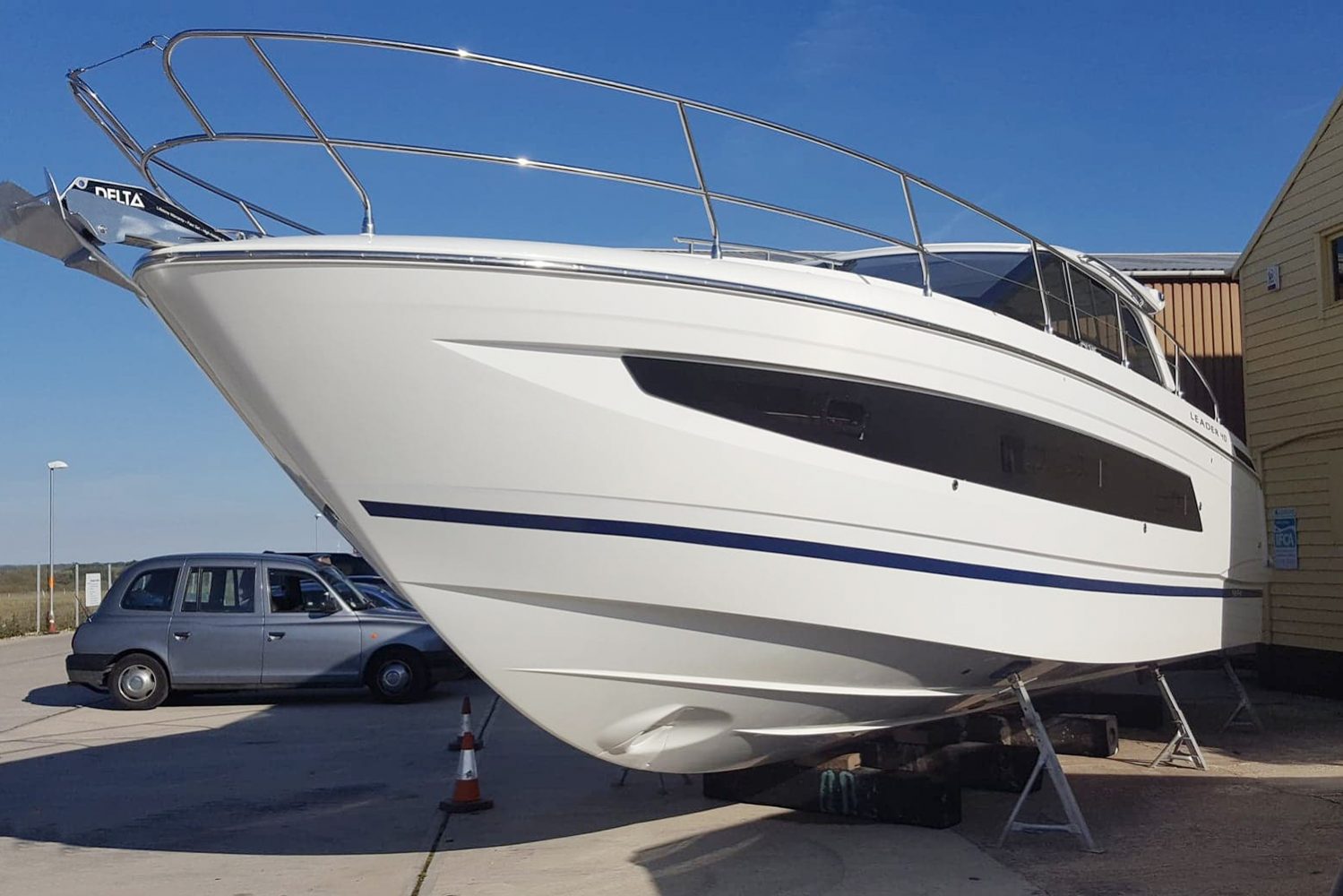 This superb boat is available at an excellent price inclusive of almost £130k of 'must have' factory fitted options. The list price of this boat is £421,544, but we are offering it at a very special price of £319,000 inclusive of VAT. The discount offered thereby more than pays for the significant upgrades.
Please contact Oli, Graham, Ric or Steve in the Morgan Marine Sales Office on 01206 302008 for more details. Finance and Part Exchange available. We can supply this boat fully prepared and anti-fouled, with a full handover at Morgan Marine in Brightlingsea, Essex, or any other Marina in the UK or Europe. Worldwide delivery also available.
For the full specification of our boat here at Morgan Marine click here: morgan marine
For some footage of a D4 equipped boat in action click here: https://youtu.be/9-gHgiJSlBw