Posted on: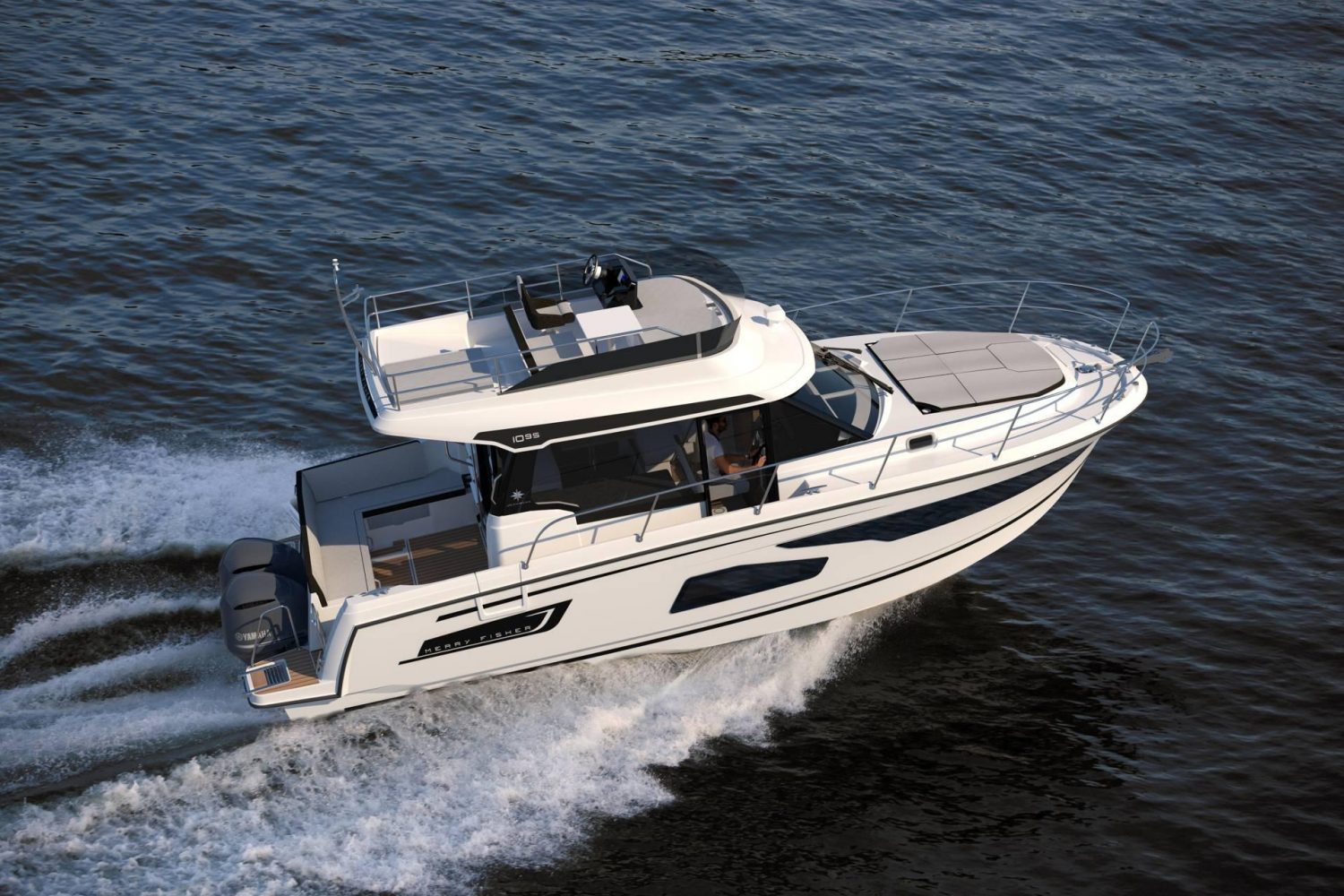 …at the new Merry Fisher 1095 Flybridge!
Following on from its all-new model launch in 2019 of the range topping Merry Fisher 1095, Jeanneau have taken another leap forward with the concept of cruising aboard outboard powerboats, of 10 meters and over, with the a new Flybridge version of its award winning 1095.
Already unique in its category, having twin outboard engines and three cabins, the Merry Fisher 1095 is now well ahead of the trend boasting this Flybridge version.
The Merry Fisher 1095 Flybridge features all the same great qualities of the normal Merry Fisher 1095: good interior volume, comfortable bench seat at the helm, a high-performance hull design, modular cockpit, recessed side deck, great storage volume and the usual high comfort level enjoyed by the entire Merry Fisher range.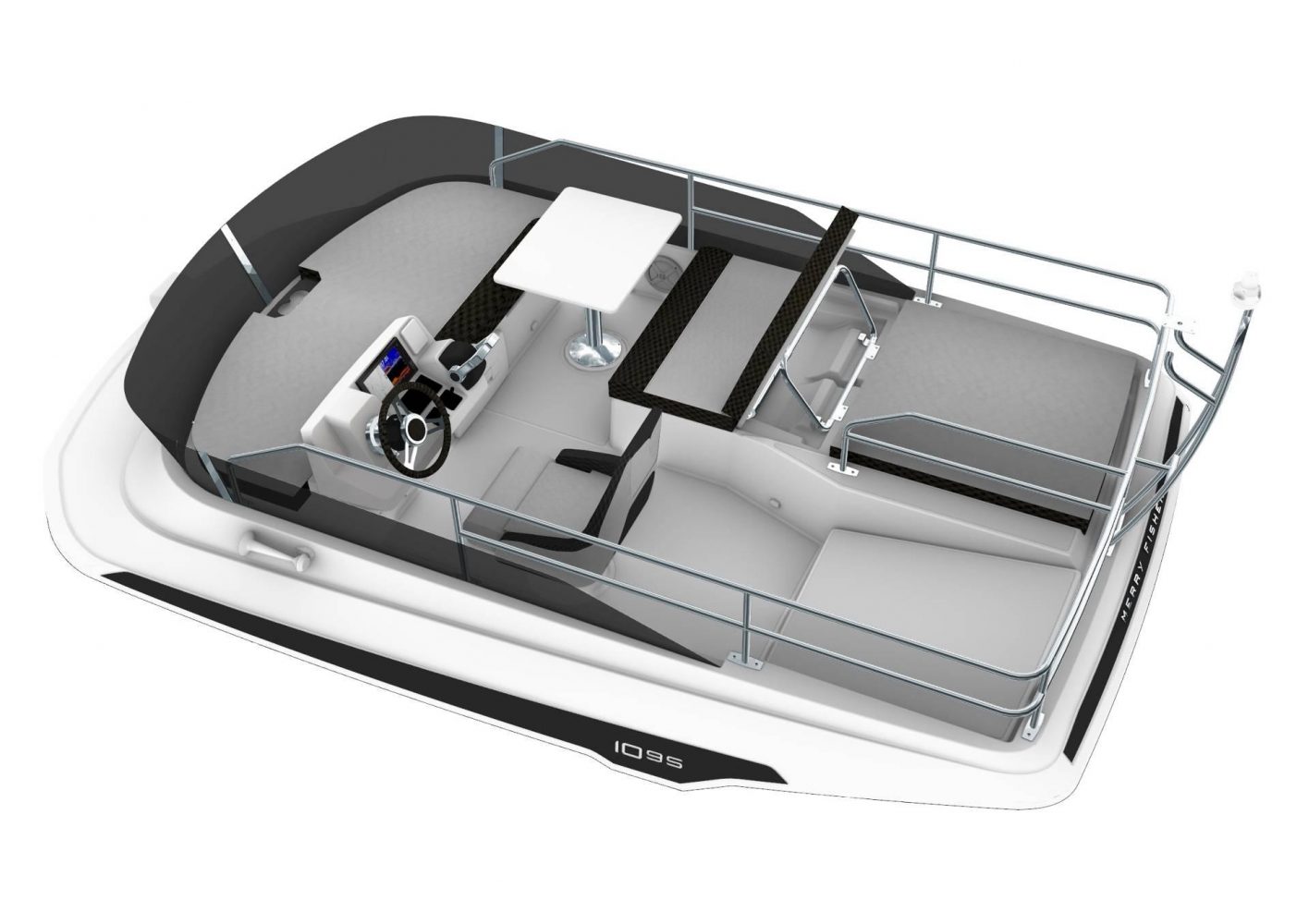 The new Flybridge offers an additional 'living' area enabling the pilot to enjoy the sun and sea spray from a dedicated helm station, includinga forward sundeck and a folding co-pilot bench seat. The bench seat can be transformed into a sun lounger or an xxl sundeck, it's your choice! The Flybridge also includes multiple storage solutions and can also accommodate an optional Bimini. As with all the Merry Fisher range there is a vast host of extras that can be specified at the build stage. With over 40 years' experience Morgan Marine can give you the best possible advice as to what options you should consider having fitted at the factory.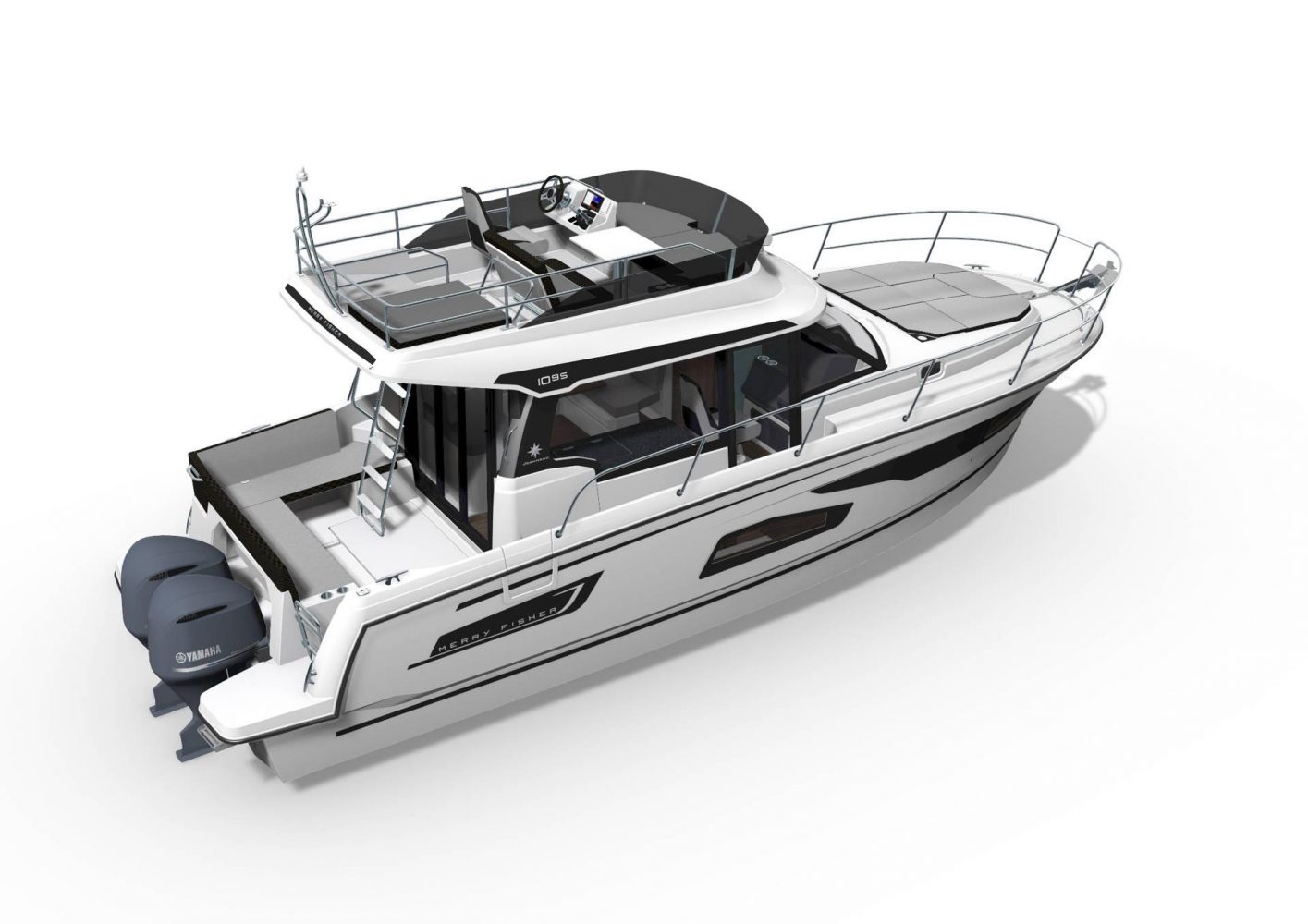 Now, with its unique design, the Merry Fisher 1095 Flybridge easily assumes the title of a luxury long-distance family cruiser.
This new model will be officially launched in a world premiere at the Cannes Boat Show in September. For more details on the show:
https://www.facebook.com/Cannes-Yachting-Festival-180413645312841/
To pre-order this stunning new model, in blue-hulled 'Legend' version or classic white hull, or for further details on this or any other Merry Fisher, please call Oli, Ric or Steve in the Morgan Marine Sales Office: 01206 302008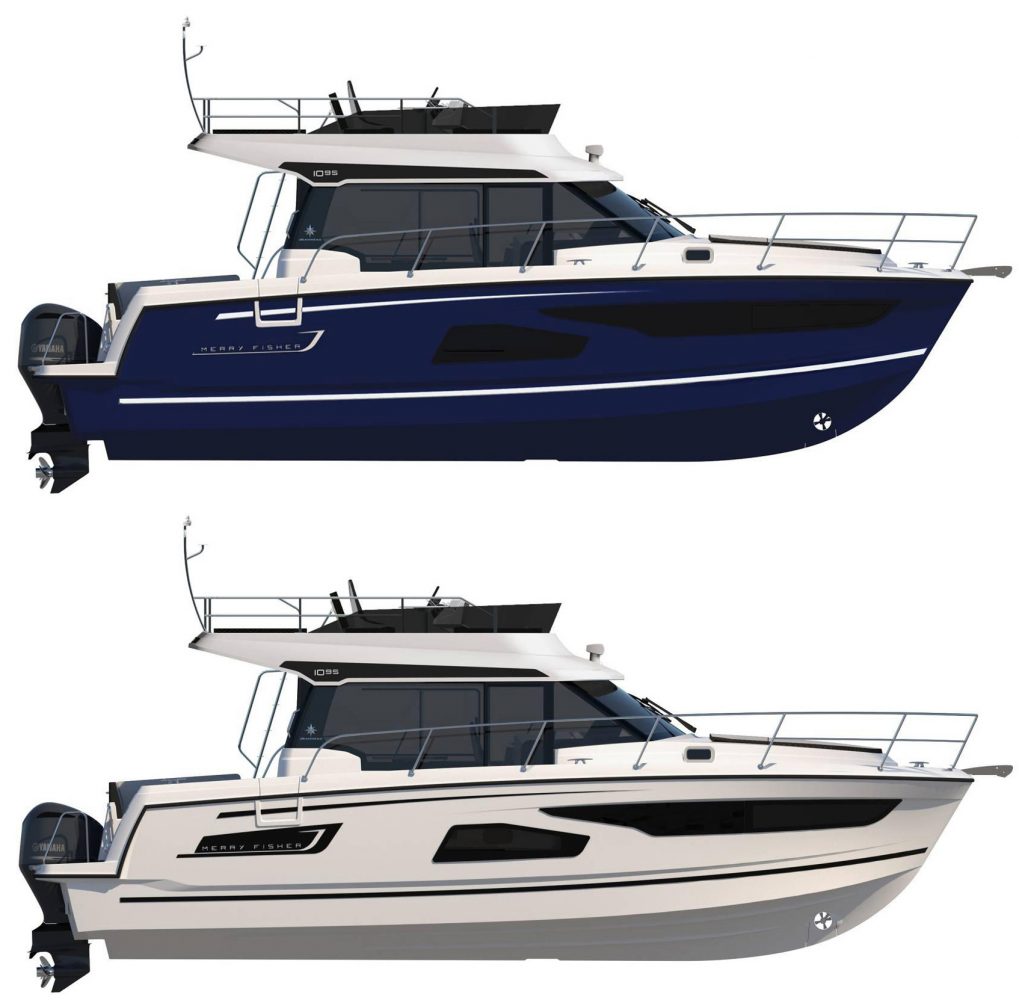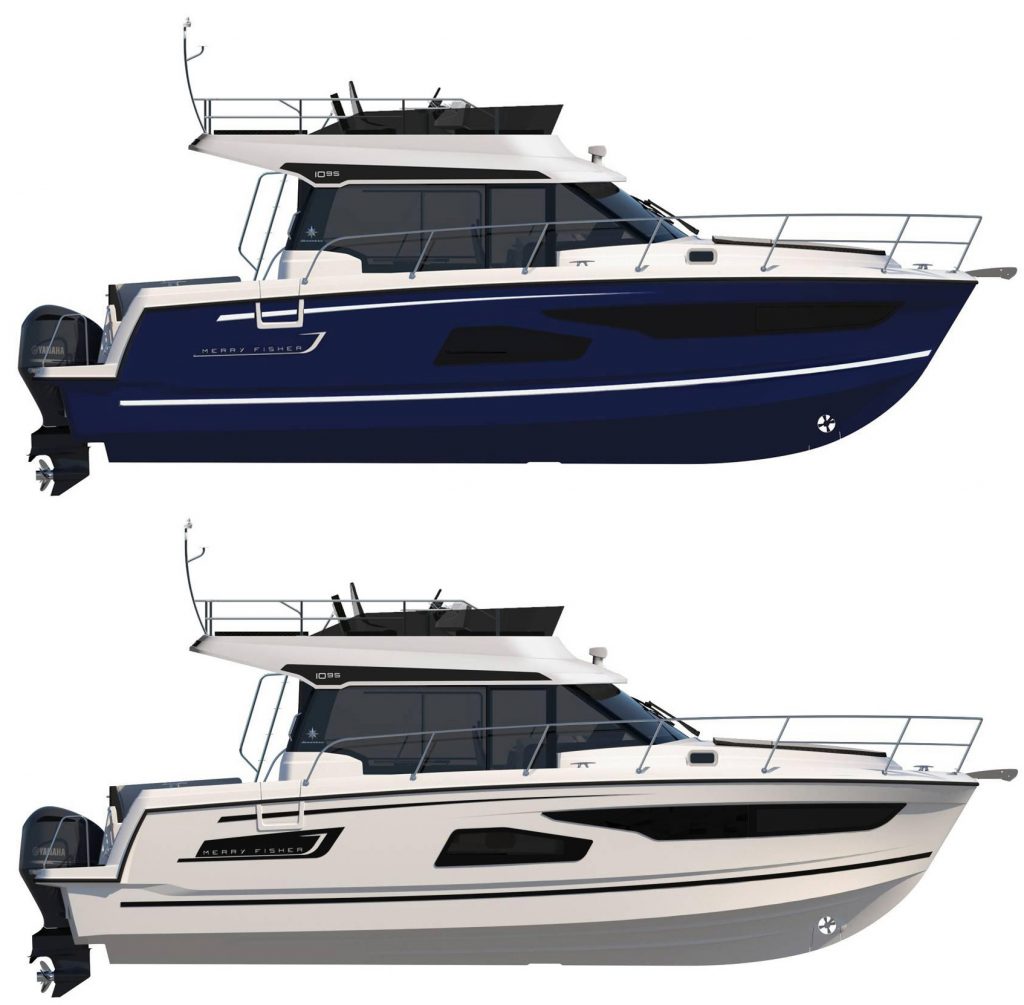 We can supply this new model fully prepared, antifouled, and ready to go with handover at Morgan Marine (or any other Marina in the UK or Europe). CE category B for 8 / C for 10.